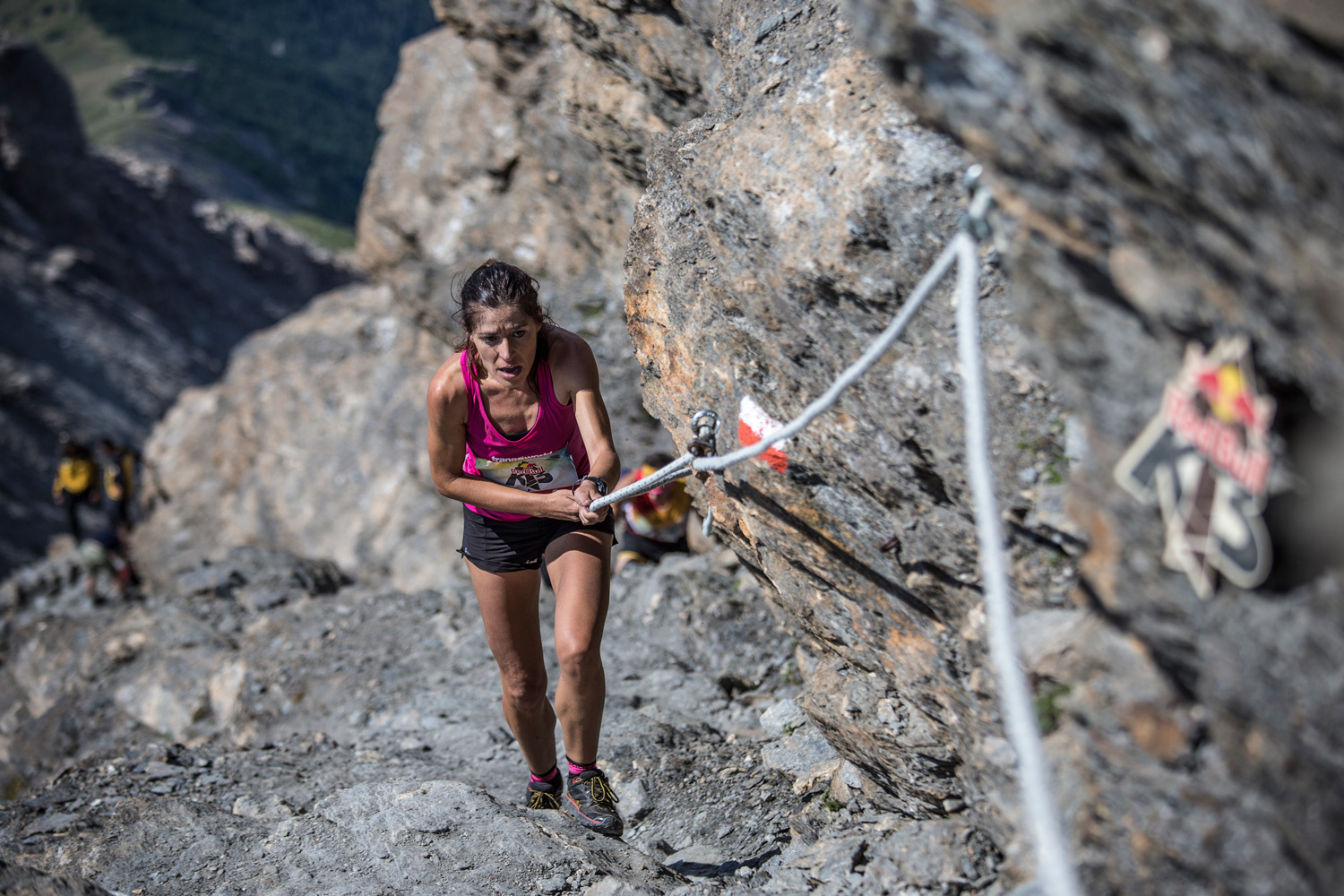 Thanks to the ever-increasing popularity of the Vertical Kilometer® – uphill mountain running races that climb for 1,000m over less than 5 km – the discipline now sports its very own tour launching today with seventeen races in eight countries. The circuit is a Skyrunner® World Series spin-off.
The 2017 Vertical Kilometer® World Circuit features the world's shortest and fastest races, the first and only triple VK, some 20-year-old classics and some exciting new ones. With the aim of expanding in the future, the number of races may be increased throughout the season.
From sea to sky, up cliff faces, volcanoes, mountain summits and ski runs, this gravity-defying sport is for anyone ready to push their limits up these lung-busting ascents.
The current world record stands at 29'42" set in Fully, Switzerland, in 2014 by Italian Urban Zemmer. The 46- year-old "Vertical Machine" set the record at the incredible speed of 2,020m per hour and has won nearly every important VK race, title and championship. The women's world record is held by Frenchwoman Christel Dewalle set the same year on the same course in 34'44".
Invented in 1994 by the skyrunning founders and now governed by the International Skyrunning Federation, the Vertical Kilometer® concept was two-fold: to give everyone a taste of skyrunning without the need for specific training or acclimatisation; and to carry out scientific research on uphill performance over a relatively short distance and steady incline.
Studies established the ideal incline to be around 35% but some of the fastest performances have been on stretches exceeding 50% – steeper than a staircase!
Born in the Alps, the first Vertical Kilometer® took place in Cervinia, Italy, on the lower slopes of the Matterhorn and was won in a time of 40'44" by Italian Ettore Champretavy. Two years later, in 1996, more than two minutes were sliced off the time on the Face de Bellevarde in Val d'Isère, France by skyrunning legend, Bruno Brunod in 38'29".
The simple formula, together with the relatively accessible challenge of racing 1,000m uphill, has seen the popularity of the VK spread far and wide. The typically steep slopes of the Alps and Pyrenees are home to more than 120 VK's, which now can be found further afield in countries with diverse terrains such as Canada, China, Greece, Japan, UK, USA, Mexico, Norway, Poland, Portugal, Russia, Serbia and Slovakia.
The new Vertical Kilometer® World Circuit is set to attract VK specialists from across the globe together with all those runners who want to get a high from just touching the sky.
A € 10,000 prize purse will be awarded to the circuit champions based on the 6 best results out of 17 races which may increase during the season.
Join us on Facebook and Twitter