Les KM de Chando – Switzerland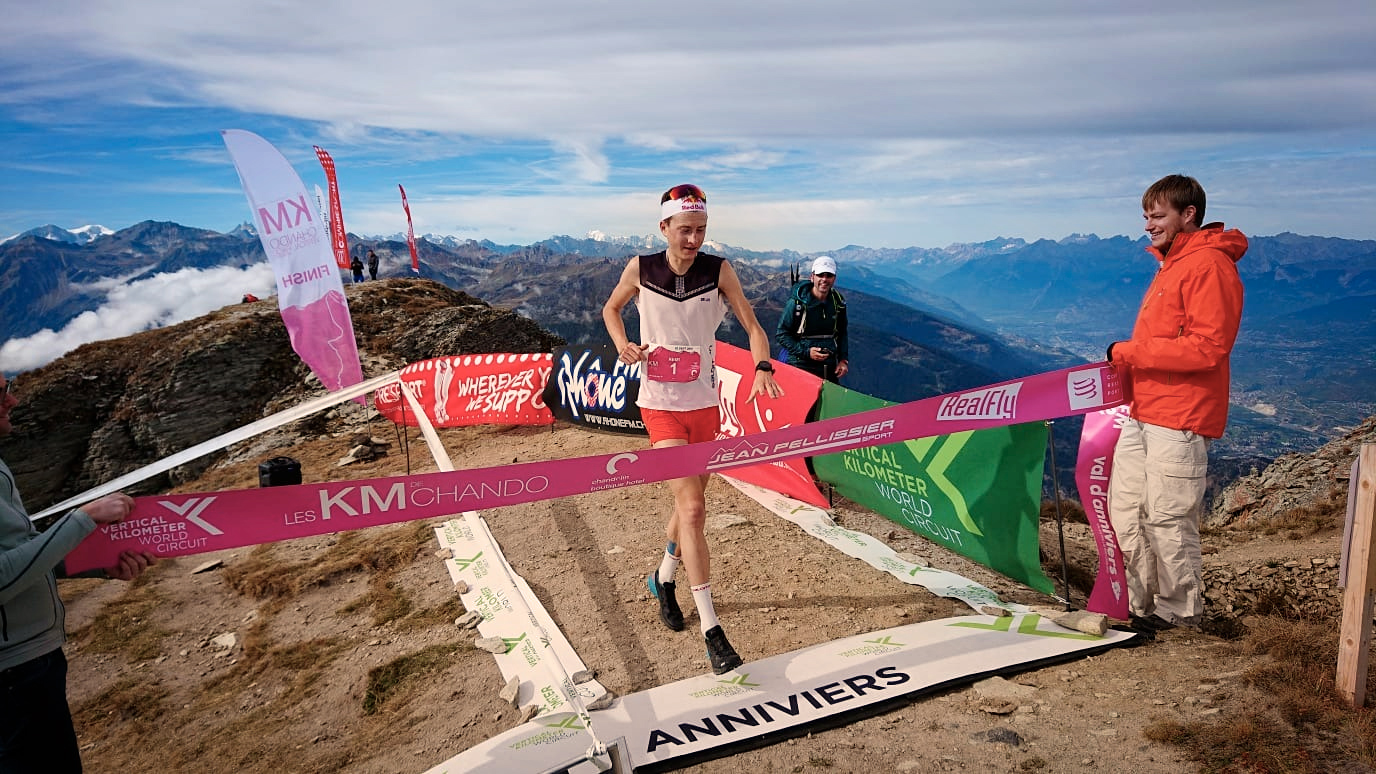 Distance: 7.7 km
Vertical climb: 1,970m
Highest point: 2,720m
Race records: Rémi Bonnet 1h09'32" (2018); Christel Dewalle 1h21'29" (2017)
The KM De Chando is a vertical kilometer mostly on hiking trails and is a unique double VK in Switzerland with 2,000m vertical gain.
From the starting point, the track is very sinuous until Chandolin. Then, the rise to the Illhorn summit becomes very steep, running along the ski lift path.
The finish line is at the top of the Illhorn, 2,700m, with a magnificent view of the whole Rhone Valley, the Val d'Anniviers and four 4,000m summits.