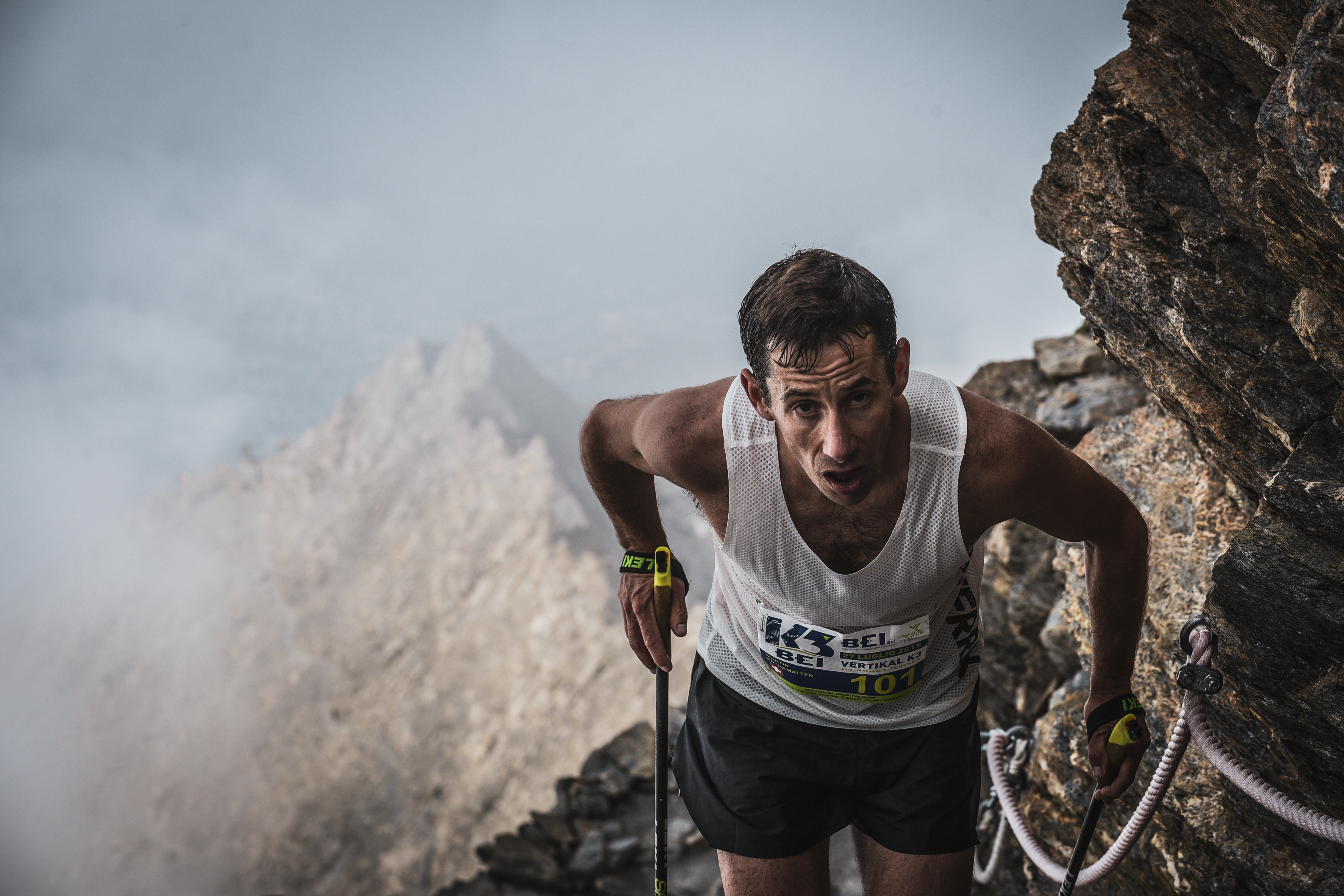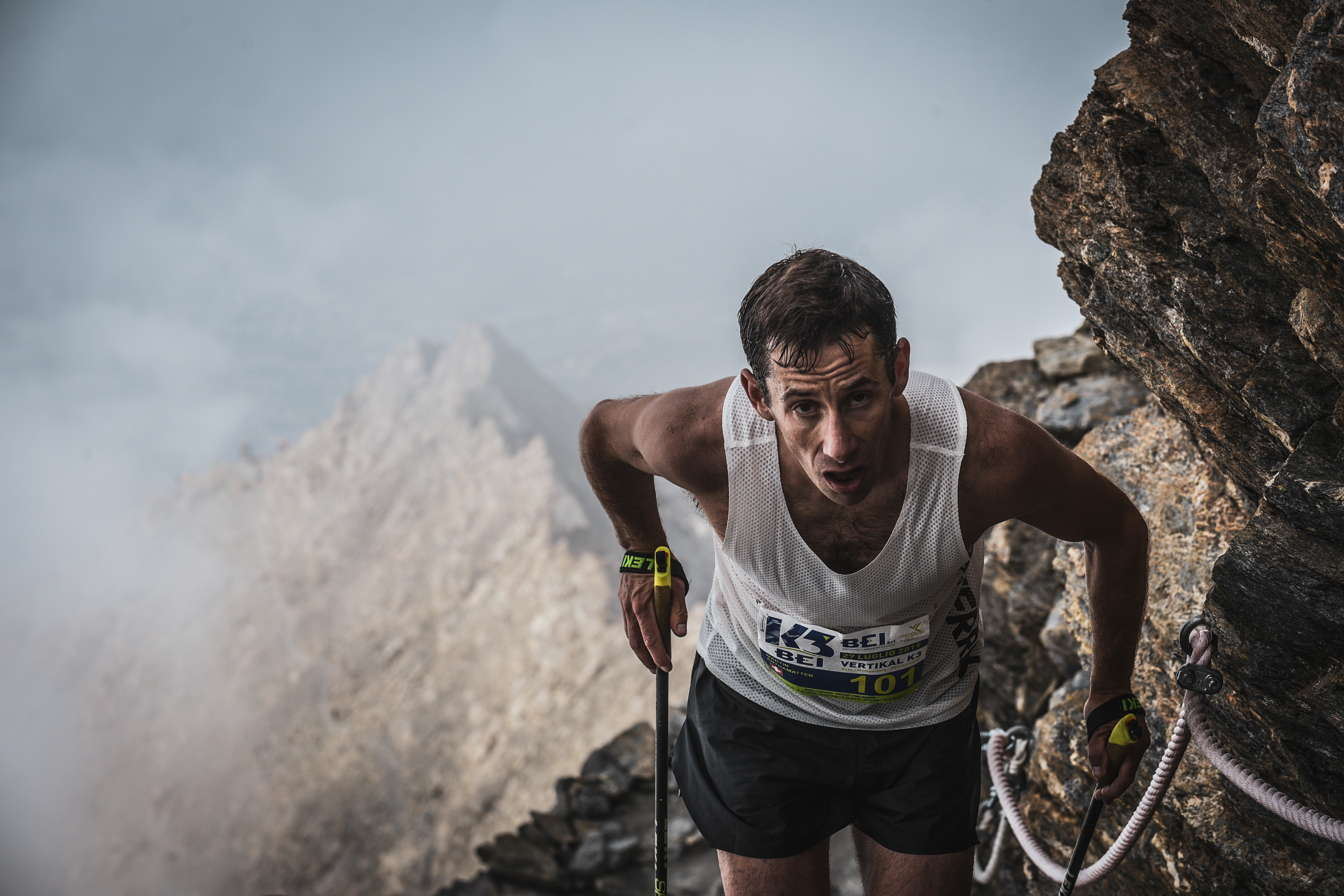 Swiss athletes take home the win at the world's only Triple Vertical Kilometer® race in Italy's Susa Piedmont.
Italy -The fifth race of the 2019 Vertical Kilometer® World Circuit was held this Saturday, July 28, on the incredibly challenging BEI K3. With 3,030m of vertical climb in less than 10 km and an average incline of 30%, Italy's BEI K3 is known as the ultimate challenge in the world of vertical running.
Although bad weather threatened the race in the morning, skies cleared at dawn and the event went on as planned. With clouds forming at the summit as the day continued, cut off times were forced to be shortened, however, this caused no problems for the first runners who arrived rapidly at the top. The first male and female to reach the 3,538m Rocciamelone summit today were Swiss athletes and couple, Victoria Kreuzer and Martin Anthamatten.
There was no competition for the Kreuzer, the female champion, and halfway through it was looking likely she would break Laura Orgue's 2014 record. However, after battling intense heat at the beginning and then cold and windy weather conditions halfway up, the Swiss runner crossed the finish line with a time of 2h27'55", five minutes short of the record.
"It was very hard today. Unlike last year where I had the other two women to push me, this year I was alone for most of the race so I had to push myself. It feels really good to win here together with my boyfriend Martin." said Kreuzer.
Oihana Azkorbebeitia of Spain pulled off an incredible performance, once again, arriving at the finish line in second place eight minutes behind Kreuzer. After running the race together, Jessica Pardin of France crossed the finish line one second before Switzerland's Maya Chollet, therefore closing the women's podium with a time of 2h38'16".
Although Martin Anthamatten was unable to beat his sub-two-hour record from 2017, after a tough fight with Roberto Delorenzi, the Swiss athlete was the fastest man of the day with a time of 2h03'58".
"It was tough today. I started slowly but managed to take the lead after 800 meters. I kept my rhythm and although Roberto managed to pass me at the beginning of the second half, 200 meters before the top I went all in and he couldn't keep up. Roberto was fast but I know the race and I know the course so I was able to go full gas on the flat section." said Anthamatten.
Following their duel, Anthamatten's fellow Swiss runner, Roberto Delorenzi, crossed the finish line just 39 seconds behind in second place and young star, Daniel Osanz of Spain came third with a time of 2h07'08".
2019 BEI K3 results
Men
1. Martin Anthamatten (SUI) – 2h03'58"
2. Roberto Delorenzi (SUI) – 2h04'37"
3. Daniel Osanz (ESP) – 2h07'08"
4. Alban Berson (FRA) – 2h10'56"
5. Andreas Steindl (ITA) – 2h13'53"
Women
1.Victoria Kreuzer (SUI) – 2h27'55"
2. Oihana Azkorbebeitia (ESP) – 2h35'00"
3. Jessica Pardin (FRA) – 2h38'16"
4. Maya Chollet (SUI) – 2h38'16"
5. Corinna Ghirardi (ITA) – 2h41'32"